Mondo / Sedoka
The Boy and I.
"When I am grown up,
I shall climb the mountain."
He said, pointing a small hand.

Who am I to tell,
the mountain can not be climbed,
except in the dreams of boys?
---
Summer storms come fast
shadowing afternoon skies
what is their inspiration?


They come to remind
all lost in the hazy sun
Winter shall again return

Susan Settje & Andrew Hide
Mountain Retreat.
For six days I searched
hilltop to the valley floor,
where is your mountain retreat?

~ ~ ~ ~ ~ ~ ~

For five nights you slept
in the comfort of its walls,
yet still woke empty handed.
Fresh Snow.
Fresh snow on the road,
once more I will walk the path
for the first time, yet again.

Maybe tomorrow
I will tread on today's path,
or place fresh footsteps in snow.
How many trickles,
have passed through this river bend,
since the river first awoke?
~~~
On this Autumn day,
far more than the spring witnessed,
less than the mouth has spoken.
---
Dance upon ceiling
illuminating rafters
sunlight from the old bucket
~~~
The early Spring sun
melts away the Winters ice
freeing the water again

---
She sailed the seas
forty years of storm and swell
now motionless on the beach

Children on her decks
sailing on the seven seas
Aye Aye Capt'n still rings out

---
Watching the village
people are always leaving
why do our friends leave their home

Our friends have to leave
so they can learn the value
and beauty of their homeland

---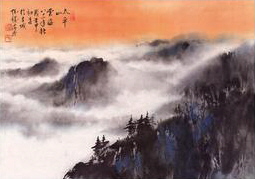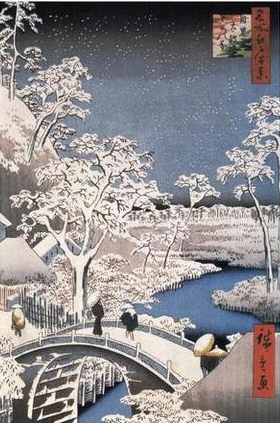 River Bend.
Your custom image
Your custom image